My Adobe Forums Post on After Effects Creative Cloud issues with Warp Stabilizer Background Processing
So I made a post at the Adobe Forums to see if I can get any help,
you can check it out here
.
I tried the
second solution from Adobe Forums here as well
, and am down to these quicktime components.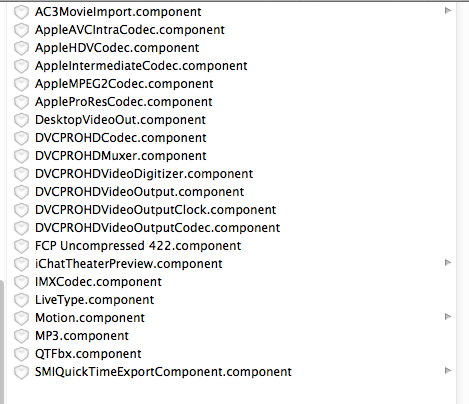 And interestingly I didn't see any not responding in the Activity Monitor,

but I still got the DynamicLink Server timeout.

And the Analysis never started. Very frustrating!
See Older Posts...